6 Hectares Beachfront Land Highway Access
$ 3,707,778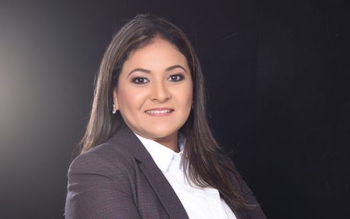 Lourdes Mendoza
+1 (206) 504 3833
+593 (99) 227 9398
lourdes@protonmail.ch
http://passport.ec
Located in Km 196 Route of the Spondylus, along with the Pacífic Highway, South of the province of Manabí, this amazing Property facing the sea offers an incalculable natural, cultural resource and special ecosystem of mangrove, archeology, flora, and fauna. Basic services available such a water, electricity, telephone, internet and a good private access road to the property.

On part of the land there is built the Archaeological Museum, didactic, name " In Situ" with a particular collection of archaeological pieces of the Ecuadorian cultures of the coast owned by one of the owners of the land, the collection will be ceded only if the person would be interested in continuing the exhibition of the archaeological collection in the museum with the corresponding permits in Cultural Heritage and remain as Container - Custodian of it.

The price of the property is set as a land only but there is a rustic lodge onsite that have been managed by the owners for several years. The lodge has cabins with capacity for a total of 50 people, two restaurant areas with a capacity for 100 people, a kitchen, hygienic services, a medicinal mud pool and an extrasensory viewpoint, whale Observatory and the Grotto of the Divine Child.

This land has a lot of potential for a development, resort, ecolodge. Minutes from the highway and Puerto Lopez City. The property is located in minutes away from the area of Machalilla National Park with various tourist places to visit and a perfect entertainment for families. Tranquil beaches for relaxing time. Contact us for more information.
Address: Panamericana Sur Ruta del Sol, Piqueros Patas Azules, Ecuador
My Details
+1 (206) 504 3833
+593 (99) 227 9398
lourdes@protonmail.ch
http://passport.ec
Similar Properties
$ 139,000
Listed at only $139000 this condo is a perfect home near Cuenca historic distric. This 3 bedroom an…
$ 299,999
This amazing home is listed at only $299,999 and it won't be around for long. With this home you wi…
$ 65,500
Listed at only $65500 this land isn't going to last very long! Located in the coastal region of Ecu…