5 apartment house Meters Away from Tomebamba River
$ 699,000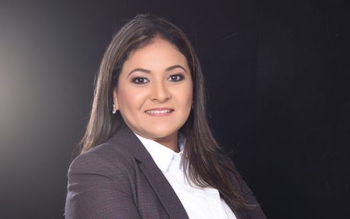 Lourdes Mendoza
+1 (206) 504 3833
+593 (99) 227 9398
lourdes@protonmail.ch
http://passport.ec
Looking for a nice location and a quiet area of Cuenca with apartments that you can rent and live in the same building? This is the ideal property. The property is located on the way to Cajas, by the river area, a couple of minutes from Ordonez Lasso, and near a gas station.
This family house was built with the idea of a large Ecuadorian family living on the same property. This is a brand-new building finished on December 2021. The total area on the land is 1004.99m2 and the construction is distributed on 3 floors with 1050.80m2. All nice quality finishing.
At the moment, all apartments are rented out. The owner will give notice to tenants, but if the new owner does not want to do so, the new owner can renew the contracts.
Each apartment at the moment rents for around $500 per month plus utilities. The building has all the basic services. It has to be mentioned that this is not a condominium.
Measurements of each apartment are:
Apartment 1:
3 bedrooms, 2 bathrooms
135m2
Laundry area
Apartment 2:
2 bedrooms, 2 bathrooms
133m2
Laundry area
Apartment 3:
3 bedrooms, 2 bathrooms
144m2
Balcony
Laundry area
Apartment 4:
2 bedrooms, 2 bathrooms
154m2
Balcony
Laundry area
Apartment 5:
Top floor
2 bedrooms, 2.5 bathrooms
169m2
Large Balcony
Laundry area
There is a green area around the house. An exterior parking area for 6-8 vehicles. The house is all private and fenced. There is a private street that connects a few houses. The house is just a few meters from the Tomebamba River.
The access to each floor is only by stairs, there is no elevator. If you are interested in this property and want to make an appointment. Contact us for more information.
My Details
+1 (206) 504 3833
+593 (99) 227 9398
lourdes@protonmail.ch
http://passport.ec
Similar Properties
$ 245,000
Welcome to this stunning beach property in Crucita, Ecuador! This contemporary three-story house of…
$ 250 /per night
Welcome to your dream vacation rental in San Clemente, Bahia de Caraquez! Nestled within a pristine…
$ 155,000
Welcome to the description of a modern 2-bedroom apartment for sale in Av Ordoñez Laso, loca…